We're open!
Store Hours: Monday through Saturday 9-5, Sunday 12-5
Effective immediately, it's business as usual (mostly) for the feed store—our doors are open!
As always, customers may call, email, or text your orders. But you're welcome to shop inside from 9 to 5, Monday through Saturday, and from 12 to 5 on Sunday.
More Than a Feed Store
Tri-County was established as a quality feed store in 1978. Today, it has evolved into the most eclectic and unique shopping experience in Hunt Country. A magnificent new 12,000 square foot, 3-story post and beam store now houses much more than feed. Here you'll find riding and sporting apparel, tack, fashionable town and country ready-to-wear styles, boots, shoes, hats, accessories, pet food, unique gifts from around the world and so much more.
About Tri-County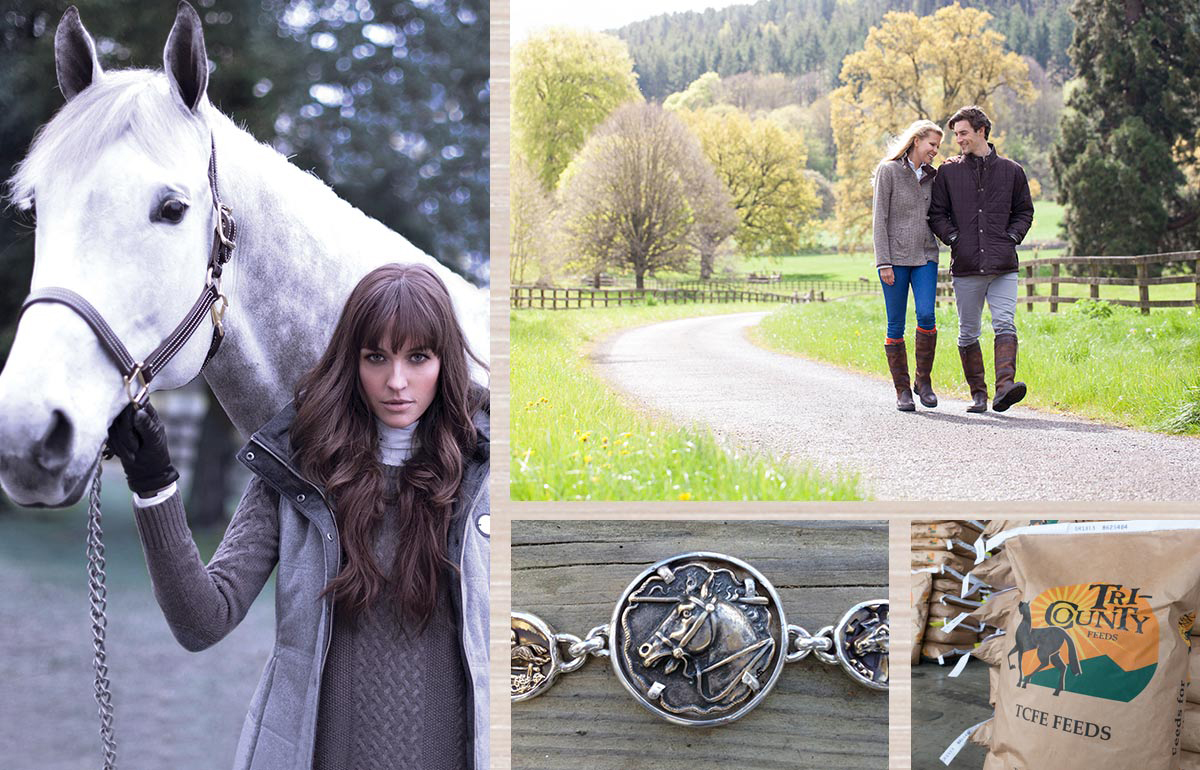 Events & Local Happenings
Be sure to mark your calendar for Tri-County's upcoming events. From fashion tips to animal nutrition, our events help the community learn new things and meet new people.
Store Hours
Monday-Saturday
9:00am to 5:00pm
Sunday
12:00pm to 5:00pm
Featured Brands
Find everything you need for yourself and your equine family members. Excellent quality items, sensibly priced, are available for all disciplines. And our brands include quality ready-to-wear and even custom clothing.